to Dr. Fred S. Maron's dental Web site, where you as new, returning, or potential patients can learn about our office. We are a comprehensive general dentistry practice focused on quality preventive care. Our office treats adults and children of all ages and is conveniently located at the junction of routes 44 and 55 in the town of Poughkeepsie, in Dutchess County, in the beautiful Hudson Valley of New York State.
What we offer
We provide all aspects of dental care to improve your dental health and restore your smile. Our services include routine dental exams and cleanings, white plastic fillings, sealants, root canal therapy, implants, bridges, dentures, gum disease therapy, and TMJ therapy. We offer cosmetic dentistry, including tooth whitening, porcelain veneers, and crowns, and also offer Invisalign® orthodontics and sleep apnea appliances.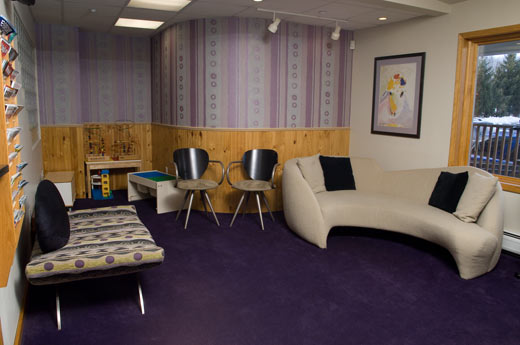 Our emphasis is on preventing cavities, abscesses, and gum disease so that you are comfortable, avoid complicated treatment, and save money. To that end, we encourage daily brushing and flossing and regular 3-4 month dental exams and hygiene visits as your most important defenses against dental problems.
Our modern dental office is equipped with the latest technology to make your visit comfortable and safe and to provide accurate diagnoses and informed choices. We use lasers to pinpoint tiny cavities and computer-generated treatment plans to predict Invisalign outcomes. Our digital x-rays, intraoral camera images, and procedure videos enable you to see into your mouth and understand the treatments we do. Efficiently and effectively, our spectrophotometer measures your crown color choices; our microlaser mends your cold sores and apthous ulcers; and our Embletta® monitors your oral sleep appliance.
What we value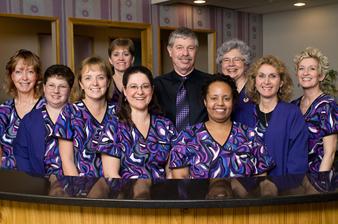 Our dental staff members are like family. Most of them have been with us for more than 15 years and some for more than 30 years. The administrative team is familiar with your insurance plans, and the entire staff is knowledgeable about the procedures performed in this office.
Our office is dedicated to excellent clinical care and patient service as well as to our passion for dentistry. Patients trust and respect Dr. Maron. He loves what he does and does it well. The success of our preventive dentistry philosophy is that we have a busy practice without having advertised for over 30 years and without being on any insurance company list.
We believe in building lasting relationships with our patients, and they continue to refer friends and colleagues to us. Hopefully, if you need dental care, you will come to our office and then refer your friends and family, too.
Hudson Valley Top Dentist
Hudson Valley Magazine has recognized Dr. Maron as a "Top Dentist" in its November 2011, 2012, 2013, and 2014 issues.

Emergency care
We normally can see emergency dental patients within 24 hours.
News flash 
Our office is now making dental appliances to treat mild to moderate sleep apnea. An oral appliance might be an alternative to your CPAP machine. Call Dr. Maron today for a free consult.
Office location
Dr. Fred S. Maron
541 Haight Avenue
Poughkeepsie, New York
12603
Phone: (845) 454-0380
FAX: (845) 454-2320
E-mail: contact@marondental.com