Fred S. Maron, general dentist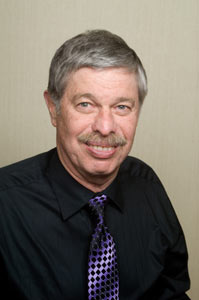 Dr. Maron has practiced general dentistry in his current Poughkeepsie, New York location for over 30 years. He has completed advanced training in all aspects of dental treatment, including Invisalign® orthodontics and dental sleep medicine. He participates regularly in continuing education and reads numerous dental journals to stay up-to-date with current techniques and materials.
Dr. Maron has taught dental residents at Montefiore Hospital, published dental articles, and treated patients for a broad range of dental problems. His passion for dentistry and commitment to excellence are well-known to both patients and colleagues in the community.
Professional credentials
Dr. Maron has attained the following professional achievements:
Fellowship (1982) and Mastership (2002) in the Academy of General Dentistry
Assistant Clinical Professor of Dentistry, Albert Einstein College of Medicine, Bronx, NY (1980-2009) and Assistant Attending at Montefiore Hospital, Bronx, NY (1978-2009), where he taught dental school graduates how to do dentistry on patients with diverse medical disabilities in a hospital environment
Publications in the Journal of the American Dental Association: "Mucosal burn resulting from chewable aspirin: report of case" (August 1989), "Enamel Erosion resulting from hydrochloric acid tablets" (June 1996)
Education and training
Dr. Maron has attained the following educational achievements:
Bachelor of Arts (BA) in biology with honors (Magna Cum Laude, Phi Beta Kappa) from Queens College of CUNY
Doctorate of Dental Medicine (DMD) from University of Connecticut School of Dental Medicine, where he completed two years of medical school while taking dental courses and took both medical and dental boards
One-year post-dental school General Practice Residency at Montefiore Hospital, which included trauma training in hospital emergency rooms; and patient treatment in a geriatric/chronic disease hospital, a juvenile detention center, and an outpatient clinic in a large hospital
Professional affiliations
Dr. Maron is a member of the following organizations:
Continuing education
Dr. Maron has recently taken the following continuing education courses:
March 2012—"Oral healthcare for individuals with developmental and intellectual disabilities" (Nova Southeastern University)
June 2012 (3 days)—"Comprehensive review of dental sleep medicine," "From CPAP to oral appliance therapy," "Sleep tests," "Appliance selection" (AADSM Annual Meeting)
October 2012 (3 days)—"Removable prosthodontics" (NEMSC)
February 2013—"Laser dentistry" (Yankee Dental Congress)
March 2013—"Esthetic Alternatives to Amalgam"(DCDSNY)
April 2013—"Advanced Invisalign" (Align Technology, Inc.)
May 2013—"Predictable single-visit endo" (Saratoga Dental Congress)
June 2013 (3 days)—"Anatomy and implant procedures—pitfalls and complications," "Why teeth crack," ""Zirconia-based restorations" (ADSE meeting)
June 2013 (3 days)—"Consequences of inadequate sleep," "What if the patient won't use the CPAP?" "Adolescents and sleep health," "Cardiovascular consequences of OSA" (AADSM Annual Meeting)
July 2013 (2 days)—Invisalign Summit (Align Technology, Inc.)
November 2013—"Dental sleep appliance workshop" (Greater NY Dental Meeting)
March 2014 (3 days)—"Periodontal surgery for the general dentist" (NEMSC)
May 2014—"Advanced Invisalign" (Align Technology, Inc.)
June 2014 (3 days)—"Long-term perspective in implant therapy," "A look at new materials through the lens of proven principles" (ADSE meeting)